Wholesale & Custom School Uniform Good Price
We are school uniform manufacturer, we can custom boys and girls school uniform such as, school blazers, blouses, sweater, polo shirt, pinafores, skirts, trousers.
It can custom logo, color, printing, label, and any size is possible, if you have your own design, speical style we also can customized make for you. we have good price and best service wish you will interested.
Contact us
Custom service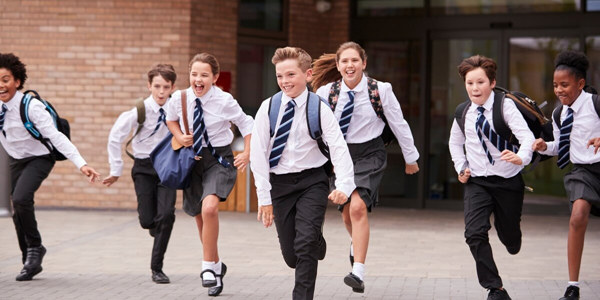 Boys & Girls School Blazer
We have a lot of styles of school blazers, beautiful appearance, smooth lines, comfortable to wear, good prices, and custom logos are available. any size and any color is can be customized for you.
Boys & Girls School Sweater
We have a lot of sweater styles, soft material, good wrinkle resistance and breathability, and greater extensibility and elasticity, comfortable to wear, and cheap. Hope you are interested
Boys & Girls School Trouser
Our trousers are made of comfortable materials and beautiful designs. Embroidered logos and printed logos can be customized. Different versions have different characteristics.
We have many girls school uniforms, such as pinafores and skirts, classic style, modern style, customized printing, etc. and we can custom make sample before order.
Girls Blouse & Boys Shirts
We have boys shirts, and girls school blouses. The advantages are that they can keep warm easily, are soft and close to the body, have good moisture absorption, good air permeability, and are cheap.
School Jacket & Sweatshirts
Besides we can custom make school jackets, for boys and girls, fashion design, fashion print, label and lapel pin, and sweatshirt, hoodies also can custom price is good.
Custom and wholesale children school uniforms
Summer kids school uniforms with good price custom logo